We had a fun little Sunday afternoon...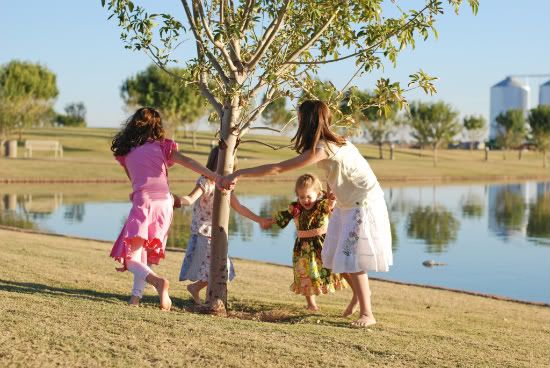 I had to go scope out the lake across the street to see if it was a good photo spot. I think it has potential. It would have been pretty cool actually if the grass was green! Love those silos! I'm so glad they aren't tearing those down. (as far as I know anyways)
We had some ring-around-the-rosies going on!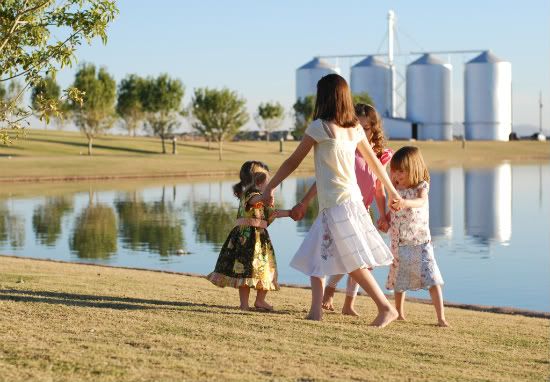 Being that Thanksgiving is this week *yikes* we have some family in town. The Johnston clan... we got to hang a bit with little Paigey. It was so cute to see them being all silly and happy together!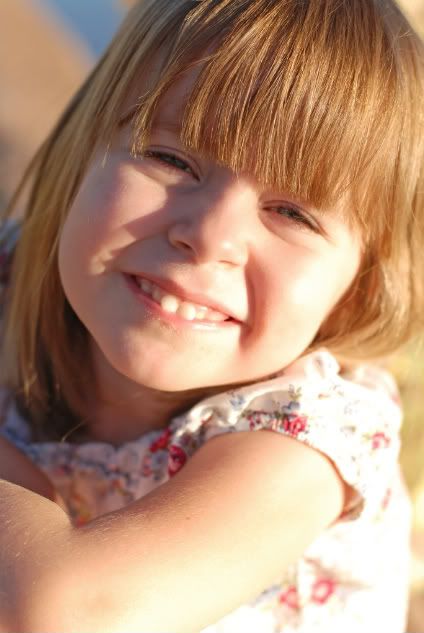 Kassidy being whimsical... which is my favorite way to be!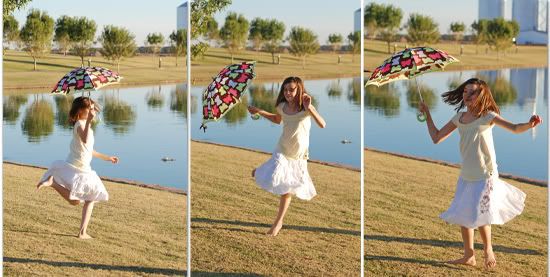 Lucy... I'm glad you like that dress I made you. I thought for a second that you were going to hate it, the way to screamed and thrashed around while I tried to force your squirming little body into it. Thanks for coming around... you look so cute in it... and trust me you really do have arms!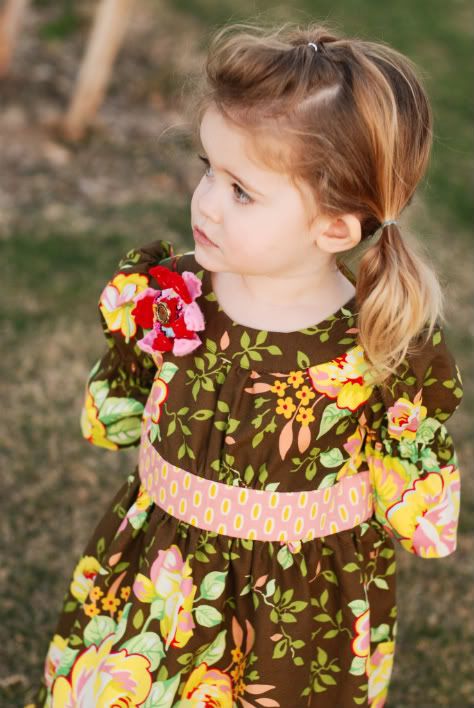 Okay, Lucy's look in this next one is to die for... Kid you make me giggle.
girls, girls, girls... love my girls!
Little Savannah stopped by to have a little before dinner fun with the cousins...
Apparently it wasn't
all
fun!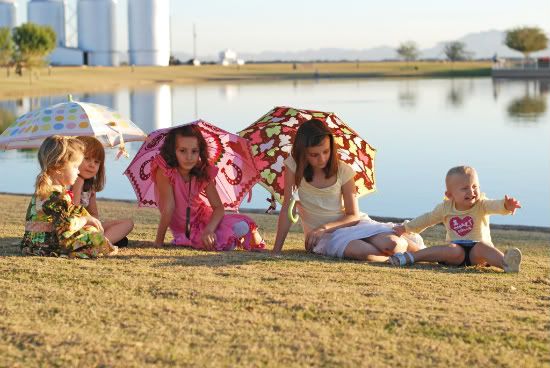 But mostly it was! Thanks grammy for all the umbrellas. The girls
LOVE
them and I'm sure we will be having many a more photoshoot with them!